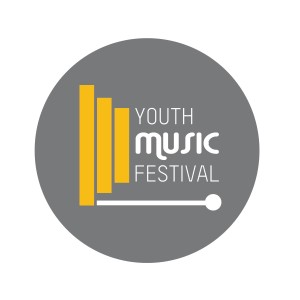 We are thrilled to be entering our fourth year of Utah Chamber Artists' Youth Music Festival, and the third year of our Music for Kids Concert.
Thanks to Beverley Sorenson and artworks for kids Utah Chamber Artists is able to bring elementary school children to Libby Gardner Concert Hall for a free concert designed just for them at the end of January.
This year the students will enjoy music by Mozart, Mendelssohn, Saint-Saens, and Leroy Anderson.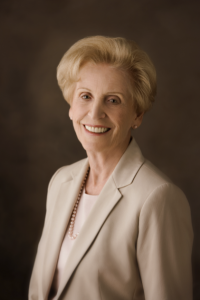 Beverley Taylor Sorenson is a tireless champion of both the arts and education. In addition to raising eight children of her own, she has influenced the lives of  thousands of Utah elementary students through her passionate commitment and generous contributions. For many years, Mrs. Sorenson has been concerned about the lack of arts education in Utah schools — particularly elementary schools. A catalyzing event occurred in 1995 during a visit Mrs. Sorenson made to Lincoln Elementary School in Salt Lake City.
She saw first-hand the bridges that art created among students of different cultures, religions and economic backgrounds. Mrs. Sorenson heard from the teachers and principal how the arts decreased behavior problems, increased cooperation and self-esteem, and increased learning. She also heard how these benefits spilled over into families and the surrounding community to bring people closer together.

This experience, coupled with a very personal concern for a grandson who was struggling in school, motivated Beverley to dedicate her time and resources to launching Art Works for Kids. She and a small team of professional arts educators started with just six schools and a K-2 program. Thirteen years later, the organization has impacted more than 90,000 children throughout the state. Beverley continues to be a catalyst in bringing together arts and educational entities throughout the state by fostering strong relationships between Utah's top four universities. She continues to work with public and private entities, parents, educators, and business and community leaders toward realizing her dream of bringing sequential joyful learning through the arts to every single elementary school child in Utah.
Also, we are pleased to present Jasmine Weiss from Lakeridge Junior High. Jasmine was a featured performer at Utah Valley University's "Steinway Celebration", sharing the program with The 5 Browns. She also performed at the Washington Center for the Performing Arts during the Olympia Masterworks Season, performing works by Sir Andrew Lloyd Weber. For our concerts she will be playing Allegro from Piano Concerto No. 4 in C minor by Camille Saint-Saens with the Utah Chamber Artists Orchestra.