I
have missed only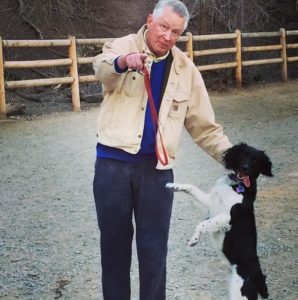 one
[Utah Chamber Artists]
regularly scheduled concert in over 15 years and that was not by choice but because the baby-sitter flaked out at the last minute. I have extolled the responsibility of adding measurably to the audiences of concerts past. I have hung posters for concerts at my work and have distributed CDs as Christmas presents. I have finally learned that the collage concert experience is much more enjoyable when seated on my trusted gel fusion as compared to the hard oak pew.
I have been the one to lead the standing ovation at the end of concerts for years with overhead claps and blowing a kiss to my bride. I have witnessed concerts in the Cathedral of the Madeleine, the Presbyterian Church, Libby Gardner, The Delta Center, Symphony Hall, Canterbury Cathedral, St. Paul's, St. Bride's Church, Notre Dame, Le Madeleine, Although I have physically heard the choir in these places, the music itself has taken me to many beautiful places in my mind when I have closed my eyes and listened to the transcendent harmonies and melodies.
I have attended dinners and parties, I have driven through blizzards, I have supported my "canary" through countless rehearsals and have sat through dirges and requiems to be transfixed by the beautiful a cappella pieces that I love.
I have been able to see London and Paris with Annette and others including climbin
g
to the very top of St. Paul's and touring the treasury of Notre Dame. I have been to the Dickens home in London to find it was closed for repair. I tried to find the original Hard Rock Cafe one evening in London when the choir was off to the concert that was never advertised.
I am here because I love and support my wife and wish to continue to be swept away through the harmonies of voices, to see the friends I have made during those years who I have nothing in common with except the choir. Utah Chamber Artists has become a big and wonderful part of my life. Given all this, is it too much to ask to hear a performance by the choir of a Barlow Bradford-arranged Beatles Medley? I want Custom Tie Dye Shirts
under tuxes and everyone's face to have the angelic glow of Carter's, whose face is illuminated by his
iPad
. Long live UCA. Thanks to all of you, those who have been there from the beginning and those who have come and gone.