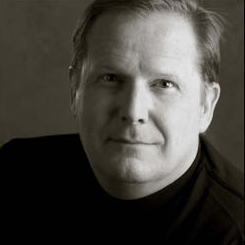 Rob grew up in Branchville New Jersey. His music education began at an early age when his parents told him not to sing along with the radio as the family was driving between the east coast and Yellowstone National Park.  He managed to stay quiet until high school when the drama teacher found out he could dance which resulted in his singing in the high school musical. After singing in the "Music Man's" barbershop quartet, the next logical step was to join the high school chorus. Rob also played the baritone horn in the high school band.
While studying Geology at Pennsylvania's Thiel College Rob joined an auditioned 40-member choir after being recruited by a "cute girl" in the admissions office. His choral skills were honed by singing in a disciplined choir with rigorous rehearsal and performance schedules.
After graduating, Rob started working for Western Geophysical and except for a short stint in a small choir in Arkansas, did not sing again until many years later.  After moving to Utah, he sang with a couple of local choral groups but was always disappointed.  It took a few years for him to discover Utah Chamber Artists and he has been singing bass with the ensemble for over 15 years.
Rob works as a senior scientist for the U.S. Geological Survey and is enrolled in the Ph.D program at the University of Utah. He is married to the lovely and talented Lisa Watts Baskin, and, together with Lisa, he is raising two great boys and is passing his love of music on to them.