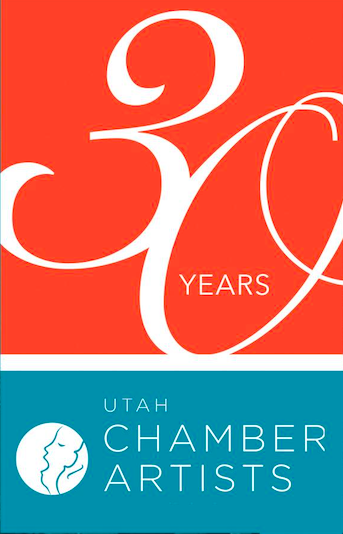 2020-2021
NEWS FROM OUR EXECUTIVE DIRECTOR
Dear Utah Chamber Artists Friends,
We have missed you!
When we canceled our concert last May we had no way of knowing what the future would hold. Our hope was that we could resume in the fall with live concerts and share our music with you again. But things began to change swiftly, and it's been a challenging few months. We have soberly considered our options and concluded that the safety of our musicians and our audiences must be paramount.
Perhaps many of you know that large groups of people singing in an enclosed area creates some of the most dangerous circumstances for the virus to flourish and spread. This extends to any public gatherings where people would normally raise their voices in a song. Dr. Lucinda Halstead, the president of the Performing Arts Medical Association at the University of South Carolina, concluded that there is no safe way for singers to rehearse together until there is a COVID-19 vaccine and a 95% effective treatment in place. Many other professional sources echo her findings. The health of our artists, audiences, staff and community is too important to risk performing live concerts at this time therefore we will present our music via the internet for the time being.
As it happens, our 2020-2021 Concert Season marks our 30th year and as we look ahead it is important that we stay connected with each other and with you! A large part of our audience has been with us and supported our music from the very beginning and we have loved getting to know new listeners over the years. It's hard to believe we have been making music for three decades and we see no reason why we can't continue to do so online. Beginning in September we will present virtual performances comprised of new selections as well as archival favorites. Once or twice a week we will connect with you virtually as we reflect on the past, remember gifted soloists, commissions, world premieres and especially memorable concerts. We will share personalized playlists, music giveaways, and much more. You will be able to find us on our website – utahchamberartists.org – Facebook, Instagram and our e-newsletter. If you are currently not receiving our newsletter via email and would like to, just send an email to info@utahchamberartists.org to sign up. You can unsubscribe at any time.
We are grateful to share a love of music with you and hope you will let Utah Chamber Artists be a part of your journey forward and perhaps support and inspire your efforts to remain healthy and optimistic during the next several months.
Albert Schweitzer observed:
"Joy, sorrow, tears, lamentation, laughter — to all these music gives voice, but in such a way that we are transported from the world of unrest to a world of peace."
We can find that peace together as experience all of these emotions. Please watch for our posts and please share your thoughts with us.
Becky Durham, Executive Director
…….
Message from Barlow Bradford, Artistic Director