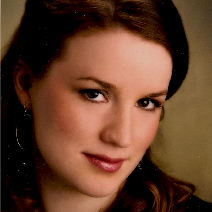 Gillian began her studies in singing when she attended The Madeleine Choir School in 1999. The school helped her develop a love for music and gain invaluable opportunities to sing choral works of the great composers at home and abroad. She worked privately with Melanie Malinka, who greatly influenced her continuation of music study at Westminster Choir College in Princeton, New Jersey.
There she worked with Laura Brooks Rice and received a B.M. in Vocal Performance. Gillian had the opportunity to perform in the Westminster Symphonic Choir with some of the greatest conductors and orchestras of our time, this included Sir Simon Rattle and The Berlin Philharmonic, Yannick Nézet-Séguin and the Philadelphia Orchestra, as well as Alan Gilbert and the New York Philharmonic.
She continued her training at San Francisco State with Christine Brandes, where she received her M.M. in Vocal Performance. Gillian participated in the SFSU Chamber Choir and had the opportunity to perform with various groups throughout the Bay Area. She also worked as a graduate assistant teaching voice lessons to B.A., and B.M.E. students.
Gillian returned to Utah in the summer of 2014 to work as the admissions associate at The Madeleine Choir School. She currently cantors at the Cathedral of the Madeleine, teaches private voice lessons, and performs with various groups throughout Salt Lake.