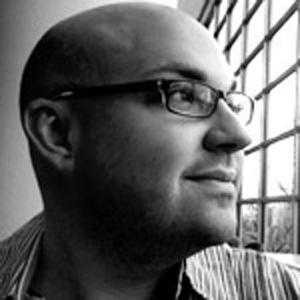 I recently returned to my childhood home to spend the weekend there for the last time. My parents are relocating to Salt Lake after having lived in Rexburg Idaho for the past 43 years. I was flooded with memories while on my final journey back to the only place I've ever really considered home. I thought of the friends I'd made there, of the places around town that became our own — the lone bench at the top of Cress Creek that bears our carved initials, going to Millhollow Frozen Yogurt after dances, watching meteor showers from the cool slopes of the sand Dunes, rolling down the grassy hills of Smith Park. The thought of my parents leaving this place behind has seemed, in many ways, like saying goodbye to all the people and places and memories that have made me who I am.
This final journey home happened to coincide with a combined choir concert of the BYU Singers and the BYU-Idaho Collegiate Singers, both groups of which I was a member for multiple years. When I walked into the barrus Concert Hall that evening, my heart was heavy with the reality of endings. I felt angry that I was being displaced. It felt unfair that the youth and vitality so clearly evidenced in the fresh-faced laughter and anticipation of the college students filling the rows around me were now part of an ebbing- away past. I bit my lip to keep from crying. I considered slipping out of the auditorium before the concert began.
And then the BYU Singers filed on stage. Dr. Staheli lifted his hands and the choir members breathed in together in preparation for the opening chord, and I remembered. As the crystal clear tones and rich harmonies filled the hall, I thought of the faces — and voices — of the many people with whom I'd shared that stage, from my early high school days onward. I thought of the beautiful music we made together. I reflected on the depth of bonding that is forged through the singular act of choral singing. And when the BYU-I Collegiate Singers eventually joined with the BYU Singers for Dr. Staheli's arrangement of I Love the Lord, tears came. The glorious sonorities washed over me and I realized that this — this is home.
That feeling of being at home is difficult to hold onto as we move through life. Just when you think you've finally found your place, literally and ideologically, everything changes and you feel like you're starting all over again. Each time that movement occurs, its an excruciatingly painful process. When what were once firm foundations seismically shift beneath you, it is an almost reflexive response to reach for, to cling to, the only moorings which remain constant. Leaving those behind — or having them leave me — has at times caused me to feel desperately lost, alone and adrift in the world.
What I felt in that combined choir concert is the most reliable home I've known. I still get that same rush of feeling everytime I walk out on stage with the Utah Chamber Artists — the audience waiting in silent anticipation as Barlow pauses to smile up at us, lifting his hands and cueing us with the slightest gesture to breathe in as one before we begin creating something ineffable together — something magic. I sing because it brings me back to the truest sense of who I am, of where I belong, of the things that last and matter most when all is said and done. When I stand there on that stage and raise my voice in song with all of yours, it is then that I am home.